Born in 1956 in Boston, Massachusetts, Mark Mangini grew up as a musician and attended Holy Cross College as a foreign language major. His passion for filmmaking and music prompted a move to Los Angeles in 1976, where he launched his career in sound department working for children's cartoons before founding Weddington Productions – a successful post-production sound company that he ran for 25 years...
Read More
His extensive body of work as a supervising sound editor, sound designer, and recording mixer earned him five Oscar® nominations for Star Trek IV: The Voyage Home (1986), Aladdin (1992), The Fifth Element (1997), and Blade Runner 2049 (2017). He won the award in 2015 for his work on Mad Max: Fury Road (2015).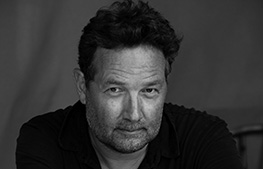 Phedon Papamichael
Phedon Papamichael, an Academy Award® nominated cinematographer was born in Athens, Greece and moved with his family to Germany where in 1982 he completed his education in Fine Arts in Munich...
Read More

He is widely regarded for his collaborations with directors James Mangold, Alexander Payne and Wim Wenders. Working as a photojournalist brought Papamichael to NYC in 1983, where he started crossing over into cinematography. Papamichael now counts over 45 features to his credit as Director of Photography, including the early blockbusters, While You Were Sleeping (1995), Cool Runnings (1993) and Phenomenon (1996), all directed by Jon Turteltaub. He was nominated for both the Academy Award® and BAFTA Award for Best Cinematography for Payne's 2013 film Nebraska. Papamichael's recent works include Mangold's Ford V Ferrari (2019), which earned him a BAFTA nomination.