The Two Escobars (The Two Escobars)
World Panorama
Screenings
Thu, Oct 28, 10:00 PM, (Four Seasons Beach Theatre)

Regular screening

Q&A: Filmmakers in attendance

Event has passed

Fri, Oct 29, 05:00 PM, (City Center 01)

Regular screening

Q&A: Filmmakers in attendance

Event has passed
Synopsis
Born in the same city in Colombia but not related, Andrés Escobar and Pablo Escobar shared a fanatical love of soccer. Andrés grew up to become one of Colombia's most beloved players, while Pablo became the most notorious drug baron of all time. As Pablo's criminal success accelerated, his personal interest in (and financial support of) soccer became mirrored in a broader cultural fervor. The Colombian national soccer team rose to unprecedented glory, ultimately coming to a head when Andrés' shocking mistake in the 1994 World Cup lost his team the title, and lost his nation the chance to redeem its international image.
Mobilizing an encyclopedic arsenal of archival footage, Michael Zimbalist and Jeff Zimbalist ("Favela Rising," TFF '05) paint a portrait of a culture so invested in and defined by its sports team that one high-stakes mistake on the field could shatter its national identity, and ultimately cost a man his life. While adeptly investigating the intersections of crime, sports, and nationalism, the Zimbalists reveal the surprising connections between the murders of Andrés and Pablo Escobar.

About the Directors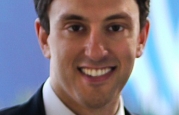 Jeff Zimbalist, Michael Zimbalist
The Zimbalists are Emmy®nominated writers, directors, and editors whose films have been broadcast on several TV networks including HBO, MTV and PBS, in addition to getting theatrical distribution across five continents, Jeff's film "Favela Rising" (co-directed with Matt Mochary) has won prestigious international awards, including the Best Emerging Documentary Filmmaker Award at the Tribeca Film Festival in 2005.
Credits
Director

Jeff Zimbalist, Michael Zimbalist

Screenwriter

Jeff Zimbalist, Michael Zimbalist

Producer

Jeff Zimbalist, Michael Zimbalist

Editor

Jeff Zimbalist, Greg O'Toole

Composer

Ion Furjanic

Cinematographer

Jeff Zimbalist

Cast

Andrés Escobar, Pablo Escobar, Carlos "Pibe" Valderrama, César Gaviria, Faustino Asprilla, Alias Popeye