Ajyal 2021 event details are coming soon
Ajyal Creativity Hub
We have a bumper schedule of special events this year, with something for everyone to enjoy.
Geekdom
Geekdom enters the virtual world this year with a host of fantastic events taking place online. Our controller-crunching video game tournaments return, along with an online version of our fan-favourite cosplay competition. We also have two exclusive anime screenings taking place, one at VOX Cinemas, Doha Festival City and the other at our Ajyal Drive-in Cinema in Lusail. For a full schedule, and to register for events—check out alyalfilm.com
12–16 Nov / Online Tournaments
19–23 Nov / Live Online
---
Outbreak
An Exhibition by Doha Film Institute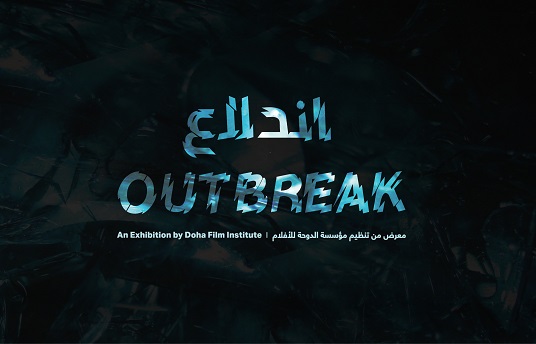 This year's thought-provoking multimedia exhibition, featuring the work of 24 local artists, centres around the theme of 'Outbreak'. With "unprecedented" becoming the word of the year, we have seen challenges arise from forest fires to the COVID-19 pandemic, social distancing measures to economic disruption, and the reemergence of social and political tensions across the globe. Through art, we are not only able to record, honour, and make sense of what was lost—but also make room to imagine and give hope for a better future.
Sikkat Wadi Msheireb
Entrance is free
19 Nov – 10 Dec / 10.00 AM – 10.00 PM (Fridays 2.00 PM – 10.00 PM)
---
Ajyal Tunes
Music has an incredibly transformative ability, the power to change both our physical and emotional wellbeing through sound alone. Join us at our Ajyal Drive-in Cinema for a series of concerts that explores this metamorphic force of melody! Our first explores the duality of music's energy-giving and relaxing properties, while our second focuses more on the emotional side of the art form. We round off the series with a special Geekdom concert that is sure to delight all anime and cartoons fans.
Ajyal Tunes Concert 1 (Feel the Beat)
Fri 20 Nov / 9.30 PM / LUS-DIC / QR 50 per car
Ajyal Tunes Concert 2 (Music of the Heart)
Sat 21 Nov / 9.30 PM / LUS-DIC / QR 50 per car
Ajyal Tunes Concert 3 (Geekdom)
Mon 23 Nov / 9.00 PM / LUS-DIC / QR 50 per car
---
Ajyal Talks
In Conversation with Dr. Alaa Murabit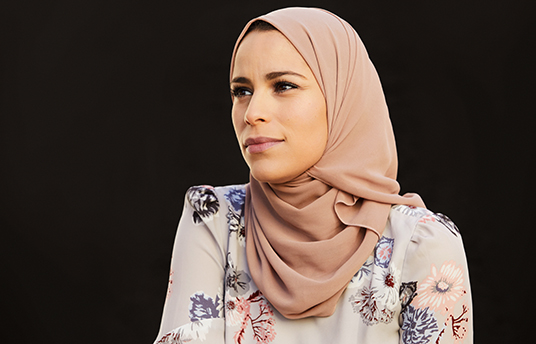 Join us for a fascinating discussion with international speaker Dr. Alaa Murabit. Celebrated as a Forbes 30 Under 30, one of Canada's 100 most impactful women in history, and a Nobel Peace Prize nominee—Dr. Murabit has spoken at some of the most prestigious events and institutions around the world, including SXSW, Oxford, and TED.
Affectionately nicknamed the "The Libyan Doogie Howser" by Jon Stewart because she attended medical school at 15, Dr. Murabit serves as an advisor to many organizations, including the UN Women Global Advisory Board, and the Council on Foreign Relations (CFR). In 2019, Murabit was selected as one of the Top 20 of the 'World's 100 Most Influential People in Gender Policy' alongside Ruth Bader Ginsburg, Melinda Gates, and Michelle Obama.
Fri 20 Nov / 5.00 PM / Online
Free – Reserve a ticket for access
In Conversation with Dana Al Fardan
Time-and-again humans have proved their resilience in the face of adversity. Often in moments of struggle, unique voices emerge—artists who use their craft to create compelling work and help pave the way to progress. This inspiring Ajyal Talk highlights world-renowned composer Dana Al Fardan and asks how artists can lean into the trials caused by the recent pandemic and turn them into triumph.
Join us as we delve into Dana's intriguing creative process, with certain topics and important points beautifully illustrated through excerpts of accompanying compositions. In this discussion, we will learn where the artist draws her inspiration from, and what it means to create melodic narratives as a way to tell engaging stories through music.
Sun 22 Nov / 5.00 PM / Online
Free – Reserve a ticket for access
In Conversation with Sophia Kianni
Sophia Kianni is an 18-year-old environmental activist and founder of Climate Cardinals—an international nonprofit with over 6,000 volunteers in 40+ countries. She represents the United States as the youngest member on the inaugural United Nations Secretary-General's Youth Advisory Group on Climate Change. Sophia's activism has been featured in news outlets including Forbes, CNN, The Guardian, CNBC, and The Washington Post. She was previously a fellow with PBS NewsHour and has written for MTV News, BuzzFeed, Teen Vogue, Refinery 29, and Cosmopolitan. Sophia has been publicly commended by the Congressional Committee on the Climate Crisis and the United Nations Foundation for her advocacy.
Mon 23 Nov / 4.00 PM / Online
Free – Reserve a ticket for access