Weldi
Ajyal Competition - Ajyal Film Festival 2018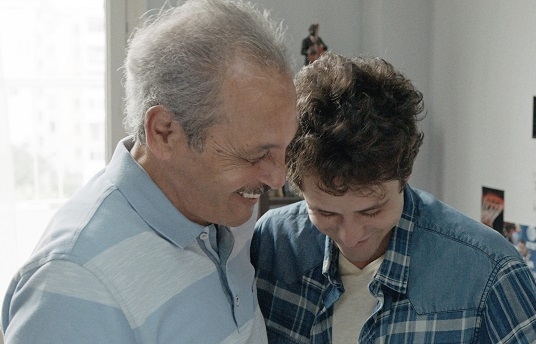 Synopsis
A Tunisian couple are nearing retirement age, but times are hard, and money is tight. The life they share revolves around their only son Sami, who is preparing for his high school exams. The stress of school and questions of college are obviously getting to him, and the boy's repeated migraine attacks are a cause of concern to his parents. Desperate, his father Riadh takes him to see a local psychiatrist, and this seems to bring Sami some mild relief. When things finally appear to be getting better, Sami suddenly disappears from the family apartment without warning, leaving only a note behind as a clue to where he might be gone.

Feeling a sense of guilt, Riadh goes on a tireless journey to locate his only child, but his fruitless search forces him to confront some harsh home truths of his own. A DFI granted film, 'Weldi' recently premiered at Cannes as part of their renowned Director's Fortnight programme and features a striking performance by Mohammed Dhrif, who won the Best Actor Award at this year's El Gouna Film Festival for the role.

About the Director
Mohamed Ben Attia studied Audiovisual Communication at the University of Valenciennes in France after graduating from the Institut de Hautes Études Commerciales (IHEC) in Tunis in 1998. He has directed five short films. 'Hedi', his feature-film debut, had its world premiere at the 2016 Berlin International Film Festival, where it won the Best First Film Award and the Silver Bear for Best Actor.
Credits
Director

Mohamed Ben Attia

Screenwriter

Mohamed Ben Attia

Producer

Dora Bouchoucha, Jean-Pierre Dardenne, Luc Dardenne, Nadim Cheikhrouha

Editor

Nadia Ben Rachid

Music

Omar Aloulou

Cinematographer

Frederic Noirhomme

Sales Company

Luxbox

Production Company

Nomadis Images, Les Films du Fleuve

Distributor

MAD Solutions

Cast

Mohamed Dhrif, Mouna Mejri, Imen Cherif, Zakaria Ben Ayed
Contacts